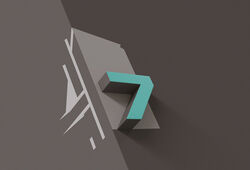 4seven (stylised as 47) is a television channel in the United Kingdom which launched on 4 July 2012 at 7.00 pm. It shows shows from the Channel 4 Network.
According to Channel 4, it was created in response to its viewers saying that with so much choice they sometimes missed the best programmes, despite having PVRs and access to on demand services.
Ad blocker interference detected!
Wikia is a free-to-use site that makes money from advertising. We have a modified experience for viewers using ad blockers

Wikia is not accessible if you've made further modifications. Remove the custom ad blocker rule(s) and the page will load as expected.