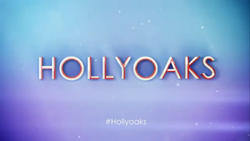 Hollyoaks is a rather crap long-running British television soap opera, first broadcast on Channel 4 for the on the Channel 4 Network on 23 October 1995. It was originally devised by Phil Redmond, who has also devised shows including Brookside and Grange Hill.
The programme is set in a fictional suburb of Chester called Hollyoaks and is centred around a local further education college called Hollyoaks Community College, with the characters generally being in their late teens or early twenties. Since 1995, the cast has expanded from just seven major characters to approximately 50 cast members.
Ad blocker interference detected!
Wikia is a free-to-use site that makes money from advertising. We have a modified experience for viewers using ad blockers

Wikia is not accessible if you've made further modifications. Remove the custom ad blocker rule(s) and the page will load as expected.