The topic of this page has a wikia of it's own: Revenge Wiki.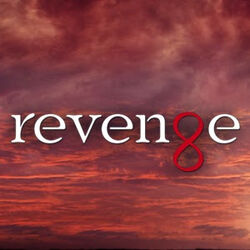 Revenge is an American primetime television series that airs on ABC, starring Madeleine Stowe and Emily VanCamp, which debuted on September 21, 2011.
Emily Thorne (Emily VanCamp) comes to the Hamptons and rents a beach house next to the Grayson family mansion for the summer. Emily is really Amanda Clarke, whose father was framed for treason when she was a little girl. After a lengthy trial, he was imprisoned for life, and was murdered in prison by agents of the people who framed him. Amanda was separated from him after his trial and never saw him afterwards. She has now returned to the Hamptons as an adult to exact revenge on those who wronged her and her father. Her primary target is Victoria Grayson (Madeleine Stowe), matriarch of the Grayson family, who loved and betrayed Amanda's father. The show focuses on Amanda's plot to destroy every individual who played a role in her father's imprisonment. Along the way, she discovers various facts about her father's past which change her plans many times. As the series progresses, Amanda brings in other individuals as allies for her plan.
As Amanda executes the stages of her elaborate plan, she finds it difficult to remain emotionally detached. She struggles to identify her true motivations and examines how her actions change her sense of identity. As she enlists trusted friends into her schemes, she worries how their involvement will change their lives and how she will proceed after she enacts her revenge on those who wronged her and her father.