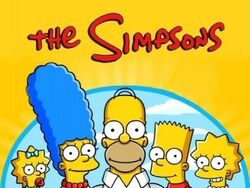 Simpsons is Fox network's most successful series to date was a spin-off from "The Tracey Ullman Show" in which originally appeared as one minute shorts.
The executive producers of that series, James L. Brooks and Sam Simon decided that these characters could support a half an hour series. It is now reported as the longest animated series in prime-time network television.
The show is broadcast on the Channel 4 Network, broadcast on Channel 4 since the BBC lost the rights.
Ad blocker interference detected!
Wikia is a free-to-use site that makes money from advertising. We have a modified experience for viewers using ad blockers

Wikia is not accessible if you've made further modifications. Remove the custom ad blocker rule(s) and the page will load as expected.